About Us | Contact

Phone : 9831365945 , 9800300000
Fax : 2226-5104
E-Mail : theweb@cybermen.co.in

Domain Name Registration starting from Rs.500....
Web Hosting starting from Rs.999....
Website Desiging Starting from Rs.2000....
Logo Desiging Starting from Rs.3000....
Payment Gateway service from Rs.4000.....
Best Pricing of Desktops & Notebooks
Laser Printer Toner Refillings from Rs.500....
SMS as low as 50 paisa per sms....
On Demand Service....



Cybermen is Information Technology Consultant providing you, your ever expanding IT needs. We provide services starting from Website Designing, Website Hosting, Corporate Emailing , Domain Name Registration, Logo Desiging , Wired & Wireless Networking, Desktop & Noteworks , Annual Maintanence, Bulk SMS, Internet Telephony, Printer Toner Refilling. We have highly creative visualizers looking after the creative services and efficient technicians looking after the technical services. We make sure that you get the best service from us .

The Funda of our organisation is "Technology Unlimited". We try to provide any kind of information technology related service our clients require.
learn more
Need to change your Printer Toner or Cartridge. Call us
for refilling solutions and save money.

Website Development package starting from Rs.999/- .




Register your domain name with Cybermen through ICANN Accredited Domain Name Registrar company, OwnRegistrar. Cybermen offers a wide range of gTLDs and ccTLDs.

500 Mb Disk Space
FTP Account
E-Mail Ids
Mysql / PHP Support
POP Accounts
24x7 Tech Support

Website designing & website development services , including :-

Static Website Designing
Dynamic Website Development
Flash Website Designing

Our e-commerce service starts from shopping cart development, payment Gateway along with Logistic Support for transportation of orders. We provide
marketing and business promotion as well.

Sales and support for all kinds of Desktops and Notebook computers. Annual maintainence service for home and office. Wired and Wireless Networking solutions for office and homes.

Our bulk sms solutions provides you service for sms campaigning and sms marketing.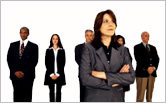 Our Network - CalcuttaNow | IndiaTechMall | WeaverStudio | Calcutta Courier | Muramen Travels | Sellers Forum

© Cybermen 2008-2009